Fall Must-Have 2023, oversized jackets and shirts.
2023-10-06
Oversized blazers and shirt jackets are a must-have for the current fall 2023 season. Fall is the season of layers, and in 2023, oversized jackets are becoming an absolute hit. You can style them in many ways, wear them as a dress, outerwear or jacket. Multifunctional clothes are the future. Below we present some suggestions for jackets and jackets from our new autumn collection.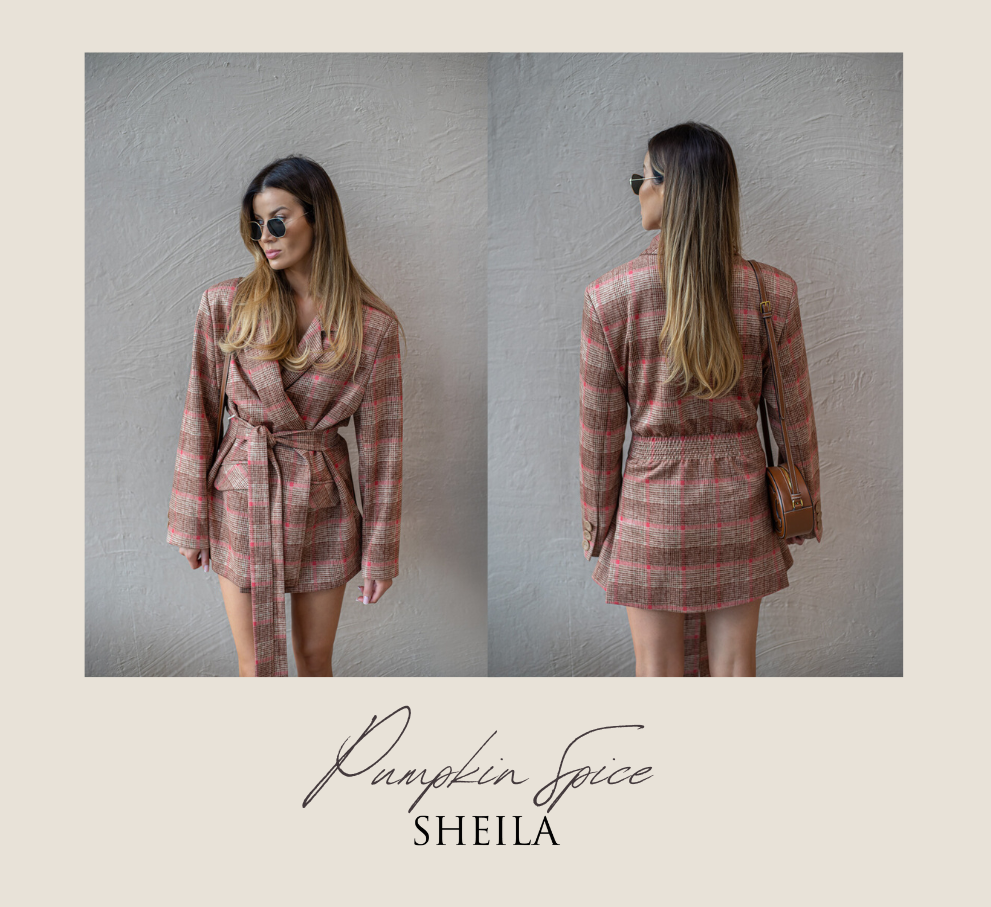 Our proposition, the Pumpkin jacket, is a response to current trends. A classic oversize jacket made of pleasant-to-touch fabric with a check print. Slightly wide sleeves emphasize the silhouette and balance the proportions. The tie belt visually reduces the waist. An additional advantage of the Pumpkin jacket are the side slits, which add sex appeal.